X Shape 4 Person Workstation Furniture Product Specification
Width(mm): 450,500,600,750,800,900,1050,1200,1400,1500,1600, 1800
Height(mm): 1000,1100,1200,1350,1500,1650, 1800
Thickness(mm): 83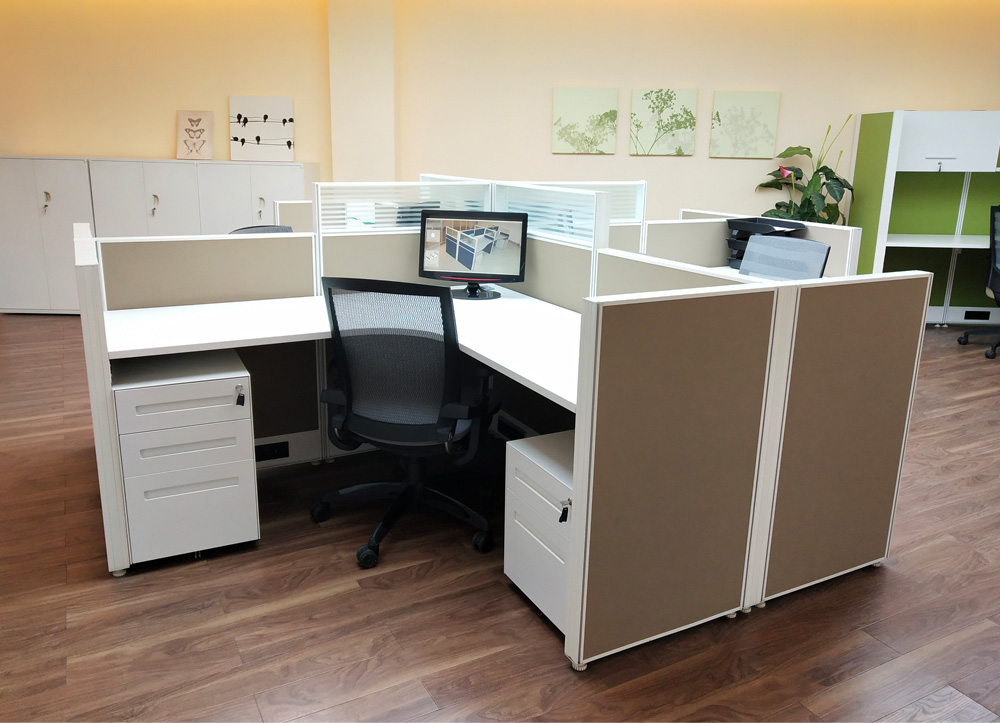 Description  
As teams condense into smaller workstations, there's a growing need for benching systems that support individual preferences, apply across the landscape, and adapt to meet future needs. Our X Shape 4 Person office desk Workstation Furniture is solves any workspace's needs with the flexibility to adapt as those needs change.
---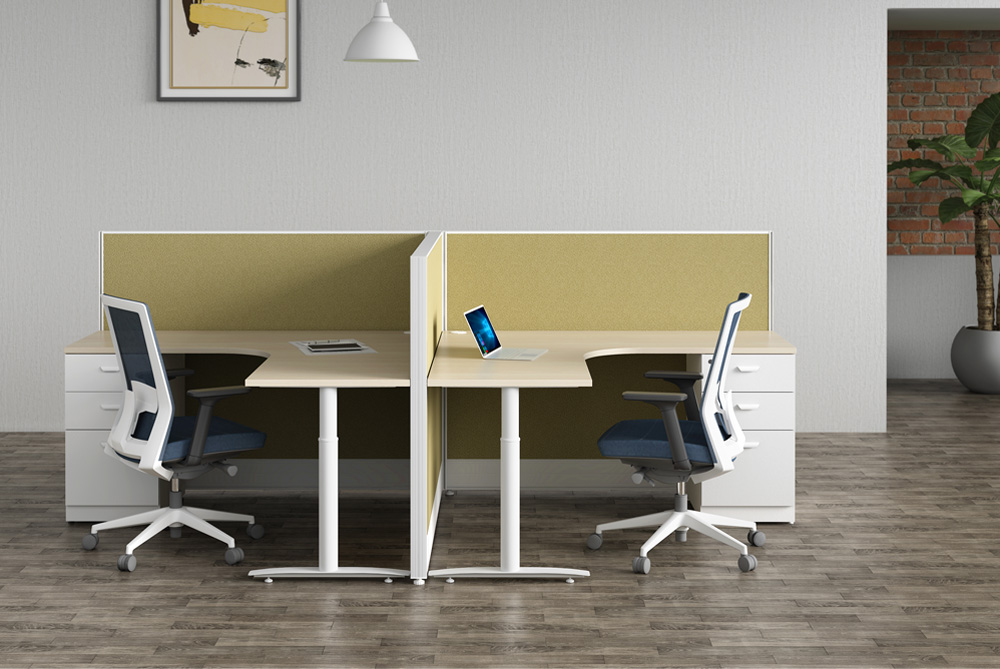 Feature
• It is mixing individual and group work and the combined space allow team members have balanced privacy. This team environment also encourages vistors and brief exchanges of information.
• Comprehensive cable management makes all without taking up much space and more beautiful. this design gives people cord-free surfaces for work and easy access to outlets and ports.
---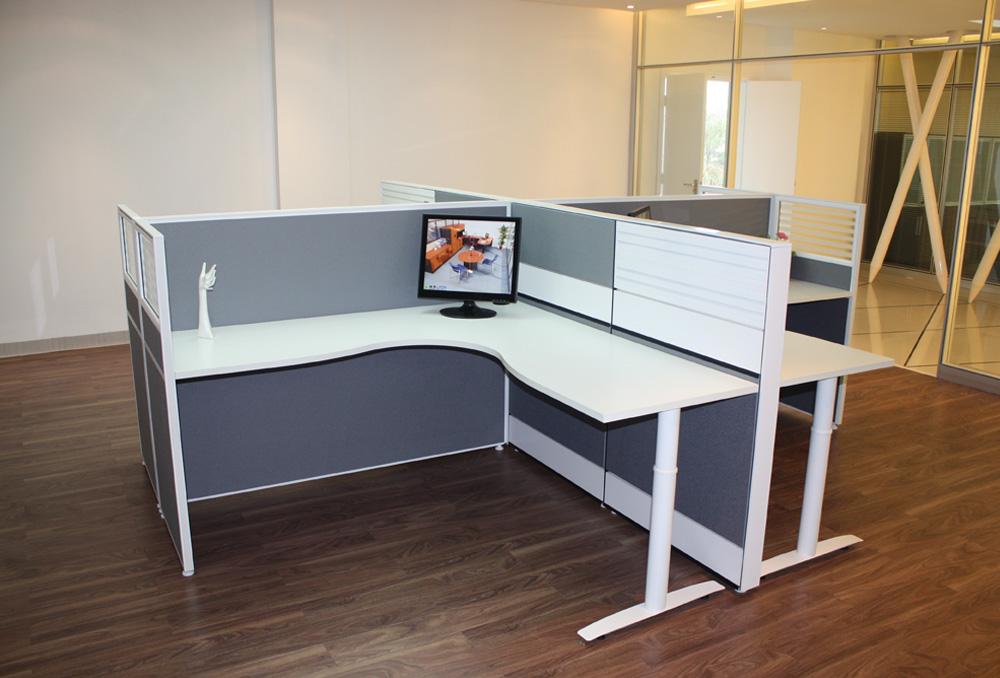 Advantage
The joining of T3partitions(T=32mm) increases the linings changing and still keeps the unique steady feeling of 83mm thick partition.The matching of powerful function of thick partition and variation of thin partition is a class design of best value and costing.
---
Commercial office desk workstation furniture for 4 person office desk is really hot sale product from our furniture company. We, a top commercial office desk supplier and office desk workstation factory, always produce quality office workstation and office desks. At the same time modern office workstation with 2 person we manufactured, have already exported to oversea market with mass quantities as increasing trend per year. Certainly, as a senior furniture factory, we could afford to OEM and ODM producing because sufficient professional designers and technicians with many advanced equipment. Please do not hesitate to contact our professional sales representatives for competitive price in bulk sourcing.