Description  
T8-WS02-D Cubicle Office Partition creates inclusive, enclosed workspaces that give people the space and tools to get work done, whether that's a quiet place away from the buzz or a brainstorming workshop. Private Office can flex to suit any culture, from traditional to progressive, with materials that harmonize with the rest of T8-WS02-D Office Landscape.
---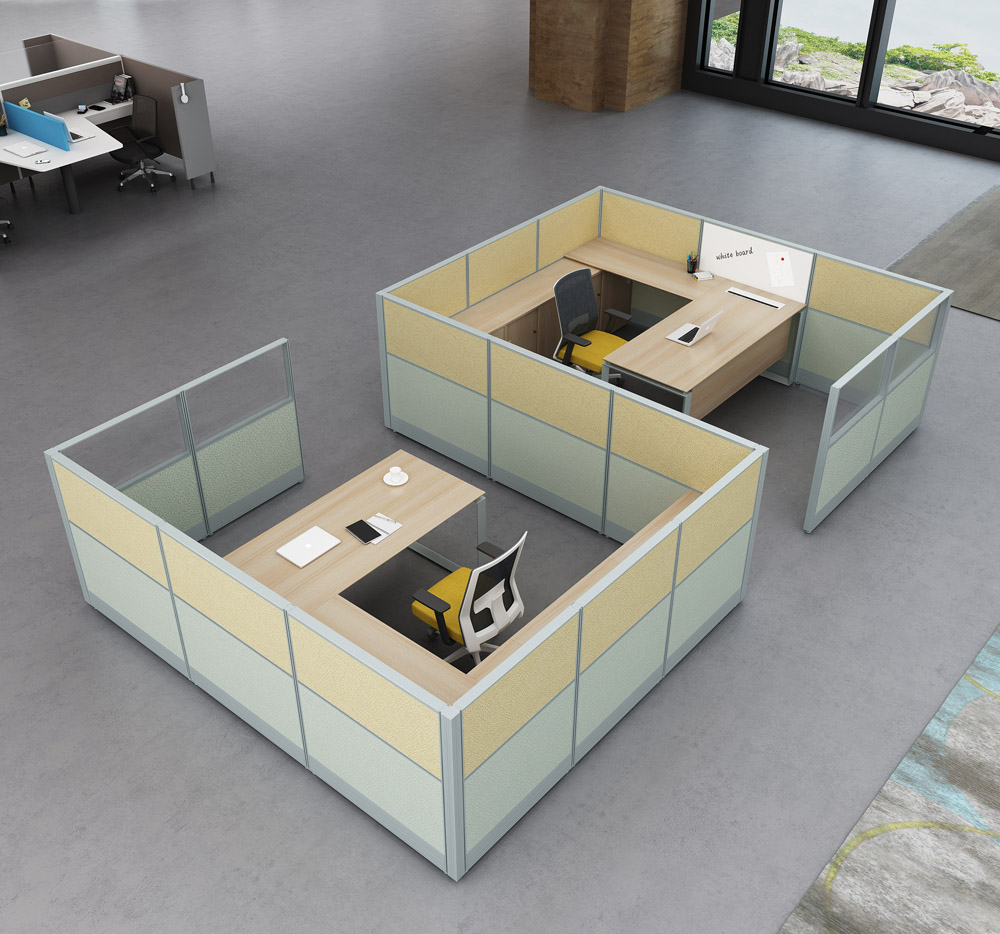 Features
• Flexibility for Your Office:
• Shape an office that's fine-tuned to people's needs with T8-WS02-D Cubicle Office Partition. Create a wide range of spaces by using storage and panels, without the need for new construction.
• Provide space visually and acoustically separated from team space to allow for concentration.
• T8-WS02-D Cubicle aluminium Office Partition offers clean lines with precise arrangements for work that requires enclosure—from solo tasks that need focus to collaborative activities that can get a little noisy.
---
Product Specification
Width(mm): 450,500,600,750,800,900,1050,1200,1400,1500,1600, 1800
Height(mm): 1000,1100,1200,1350,1500,1650, 1800
Thickness(mm): 60
---
Aluminum Frame dividers cubicle and aluminium partition office workstation furniture we manufactured could match to different customers' demand no matter uses at home soho, small office, or even do office work in the factory and office building. We, as top FoShan office furniture manufacturer and office desk workstation supplier, provide and afford high end aluminium office partition for sale in mass quantities to match bulk purchase from oversea buyers. Office workstation products always are trend to convenience, high efficiency, improved team collaboration. In addition, we own professional design team to meet buyers' customized demand like OEM (original equipment manufacture) and ODM (original design manufacture). For more specification of office desk workstation, Please leave the message and contact with our representatives.