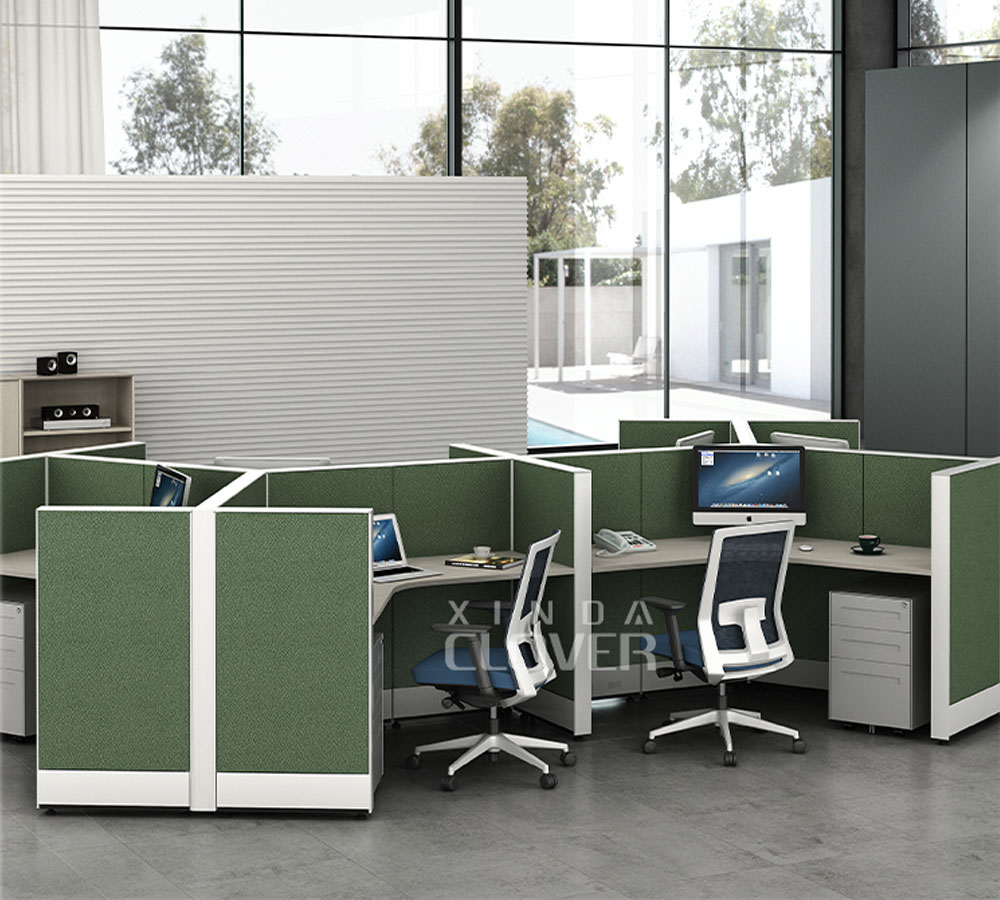 Description  
Maximizing available space is a challenge many offices face, which is why the cubicle remains an incredible solution in today's modern workplace. If you're looking for a small cubicle office with ample space for your employees to help fill out your open office space, the 6 Seater small cubicle office space is the perfect option. At Xinda Clover's Office Furniture, we carry a variety of office cubicles to ensure you find the right workstation for your needs.
---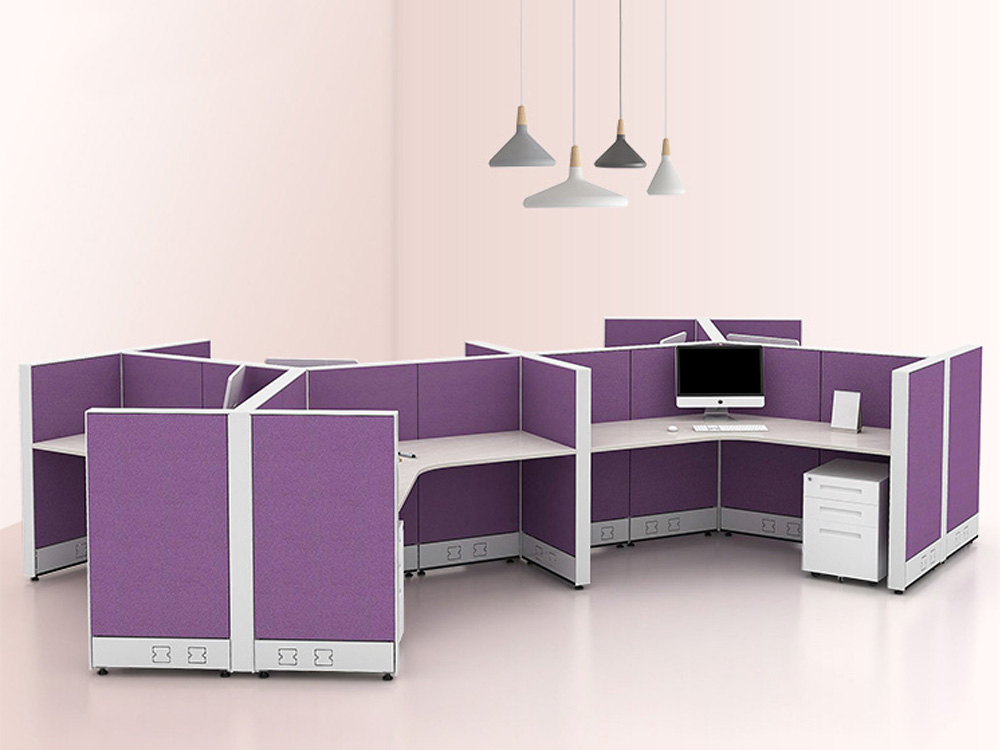 The Advantages of 6 Seater Office Cubicles
• Comprehensive Cable Management system allows us to work in a wireless environment,  and makes all more beautiful.
• Improved productivity: Efficiency is a must-have for any company that wants to compete in the modern economic ecosystem. A 6 seater small cubicle office space allow your staff to have everything they need at their fingertips. Additionally, they can enjoy a bit of privacy to concentrate on their work when needed. From customer service representatives to marketing groups, employees appreciate the convenience of a modern 6 seater office cubicles.
• Increased collaboration: When you want to boost collaboration and brainstorming among personnel, a 6 seater cubicles can help. By housing everyone from a particular vertical or unit in one location, you can offer them the chance for instant discussions and conversations.
---
Product Specification
Width(mm): 450,500,600,750,800,900,1050,1200,1400,1500,1600, 1800
Height(mm): 1000,1100,1200,1350,1500,1650, 1800
Thickness(mm): 83
---
Modern modular workstation 6 seaters we manufactured could match to different customers' demand no matter uses at home soho, office with cubicles, or even do office work in the factory and office building. We, as top FoShan office furniture manufacturer and office desk workstation supplier, provide and afford high end commercial office tables and chairs in mass quantities to match bulk purchase from oversea buyers. Office workstation products always are trend to convenience, high efficiency, improved team collaboration. In addition, we own professional design team to meet buyers' customized demand like OEM (original equipment manufacture) and ODM (original design manufacture). For more specification of small cubicle office, Please leave the message and contact with our senior sales small cubicle office space.