Description
Gone are the dull days when workers feared coming to work. Our cubicles offer ample workspace and stylish features that your workers will love. Moreover, you'll get the advantage of plenty of floor space and flexibility. Your employees will appreciate both the privacy and the interaction among colleagues that their modular office cubicles provide.
---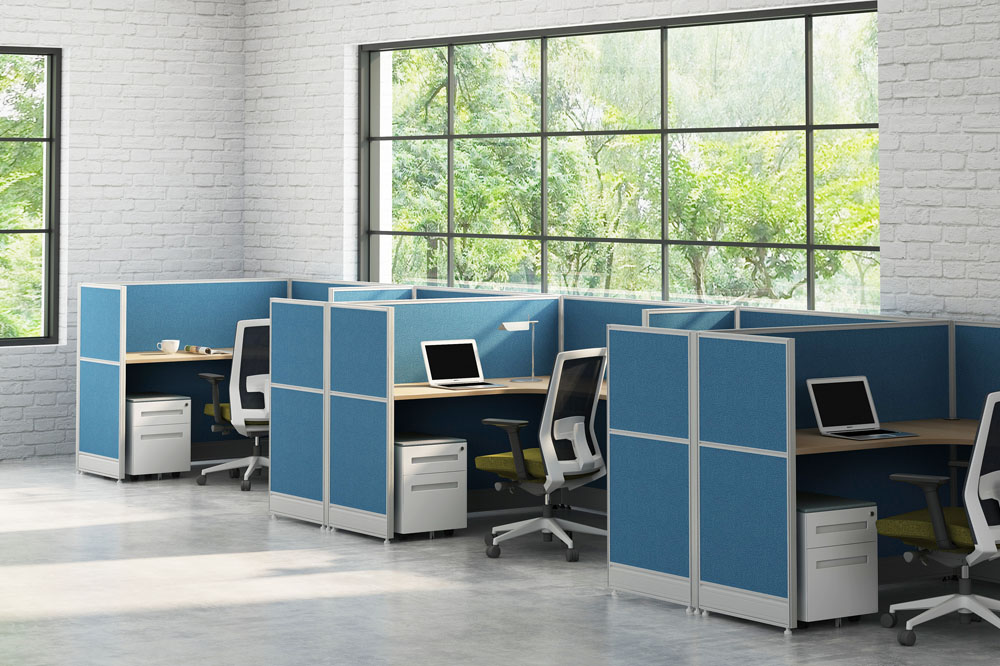 The Advantages of T Shaped Modular Office Cubicles
Our T Shaped modular office cubicles are larger than average workstations, perfect for employees who need plenty of room and storage for critical projects. They're also a great option for on-floor managers and directors who can use this space as a vantage point for overseeing staff members
Stylish: Find cubicles that fit seamlessly into your decoration, with a variety of colors, fabrics and finishes to choose from.
Our T Shaped office cubicle selections offer other incredible benefits as well, such as:
• Exceptional privacy for uninterrupted focus
• Ample room for in-cubicle meetings or group projects
• Lots of storage capacity and space for essential accessories , like tack boards and deadline calendars.
---
Product Specification
Width(mm): 450,500,600,750,800,900,1050,1200,1400,1500,1600, 1800
Height(mm): 1000,1100,1200,1350,1500,1650, 1800
Thickness(mm): 60
---
T-shaped modular office cubicles we manufactured could match to different customers' demand no matter uses at home soho, small office, or even do office work in the factory and office building. We, as top FoShan office furniture manufacturer and office desk workstation supplier, provide and afford high end office cubicle for sale in mass quantities to match bulk purchase from oversea buyers. Office workstation furniture products always are trend to convenience, high efficiency, improved team collaboration. In addition, we own professional design team to meet buyers' customized demand like OEM (original equipment manufacture) and ODM (original design manufacture). For more specification of office furniture, Please leave the message and contact with our sales-service.