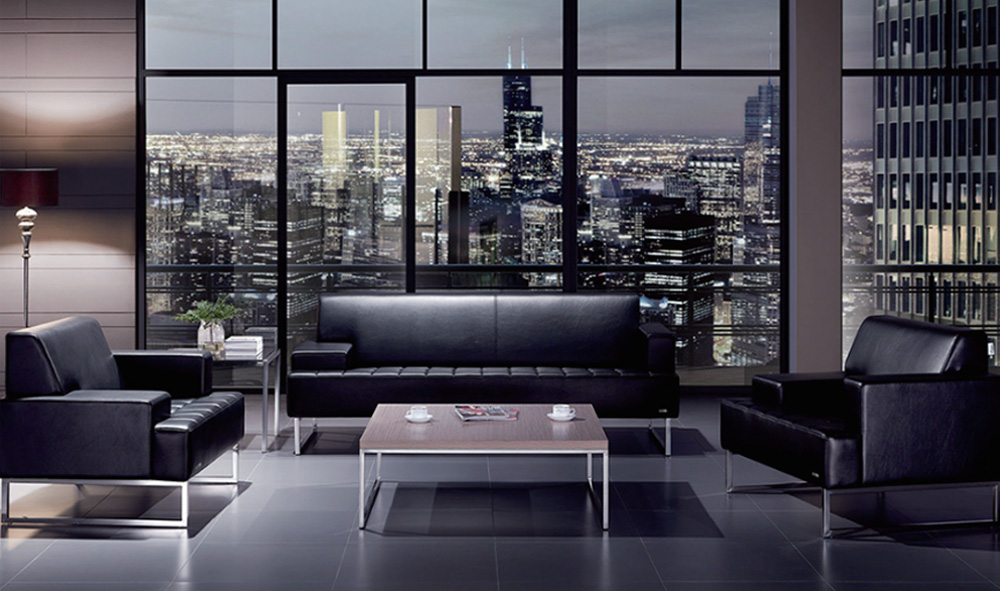 Applying top grade leather, the appearance of each item is charming. The comfortable and tasteful group and the real leater sofa in black color can match different environment and bring infinite comfortable feeling.
---
Feature
   • G683 Leather sofa features a large seat and back cushions that make it an especially comfortable modern sofa.
• The iron legs of sofa after electroplating , matched with first rate cowhide and the excellent sewing technology, has presented the noble image both interior and exterior. Tits inspiration originate from the section of diamond. The sections fully reflects the fine touching feelings and help you enjoy the fashionable and strict beauty.
---
Details
  • Materials: high quality west leather/high quality first layer cowhide/high quality fabric
  • Sponge: high rebound sponge, good elasticity and proper hardness.
  • Inner frame:adopts high quality planer.
  • Legs: electroplated iron leg
---
Product Specification
Dimension: W400*D480*H590mm
---
High end and luxury leather sofa from us, a leading office furniture and home furniture factory in Foshan, could always attract buyers' eyes because of its special design and quality leather surface and durable metal frame (solid wooden frame is available to choose). Meanwhile, as senior OEM and ODM producing manufacturer with 10 years experience in furniture industry, we ensure customers with size and color and materials customized option. So please contact us for good quotation in bulk if any demand of purchase about office furniture or home furniture leather sofa when you browse our elegant products through the website.