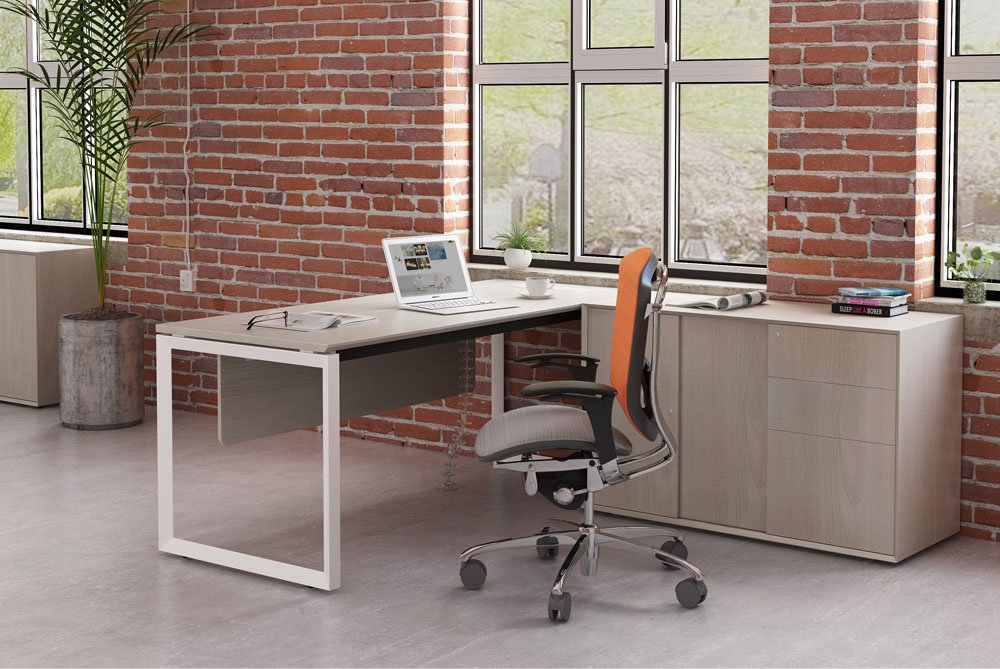 Simple Designs
Without traditional desk design, it clean table leg provide spacious room underneath without any legs obstructing. In order to keep the table top clean, we added a side cabinet next to the desk. We can put all the documents in the side cabinet.
---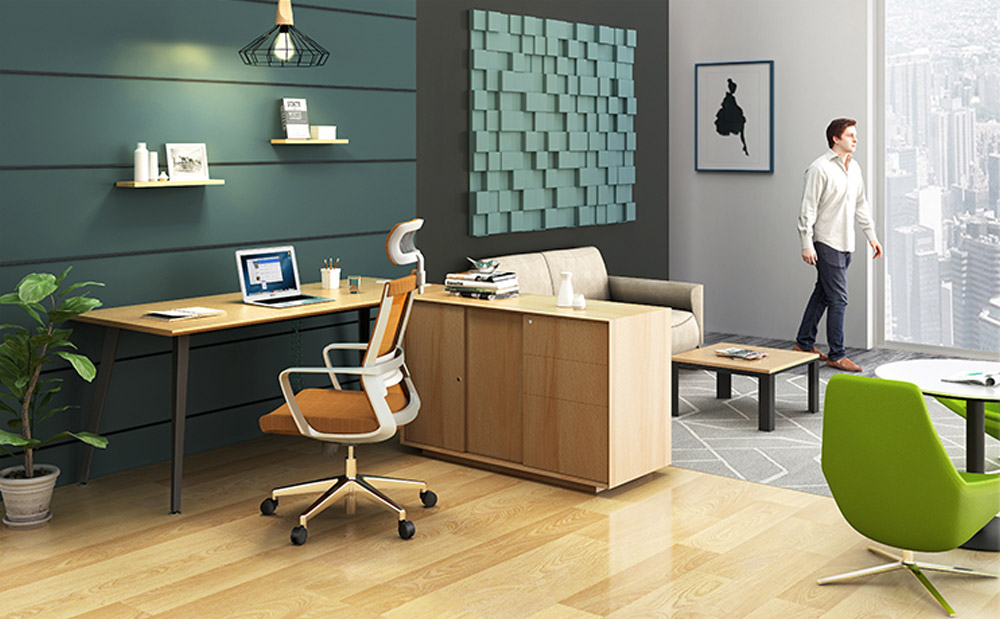 Features 
• Durable & Sturdy Construction: The executive desk constructed of heavy-duty metal frame and thickened compressed board (25 mm)ensure durability and stability.
• The front baffle of the computer desk provides privacy in conjunction with structural support for the bottom.
• The wires tray design makes all without taking up much space and more beautiful. this design gives people cord-free surfaces for work and easy access to outlets and ports.
---
Product Specification
1. W1200*D600*H750mm+W1200*D520*H745mm
2. W1400*D600*H750mm+W1200*D520*H745mm
3. W1500*D600*H750mm+W1200*D520*H745mm
4. W1600*D600*H750mm+W1200*D520*H745mm
5. W1800*D600*H750mm+W1200*D520*H745mm
---
MDF desktop office desk we made is so luxury design and fashion for office room. The most of our buyers across the board have already inquired and ordered this type of office tables with office chairs in bulk, and good comments feeding back from customers. Modern executive desks normally made by metal frame (High carbon steel, aluminum). As modern office desk and office chair supplier, we provide quality and nice office desk and chairs. If you buy executive desk or conference tables or even reclining office chairs, etc, please contact us for good quotation in bulk if any demand of purchase about office furniture when you browse our elegant products through the website.