Description  
Xinda Clover's China office furniture manufacturer offers a lot of types of two desk office ideal for larger companies. Available in a wide array of layouts and design choices, our double workstation desks are built to stand the test of time and look new for years.
---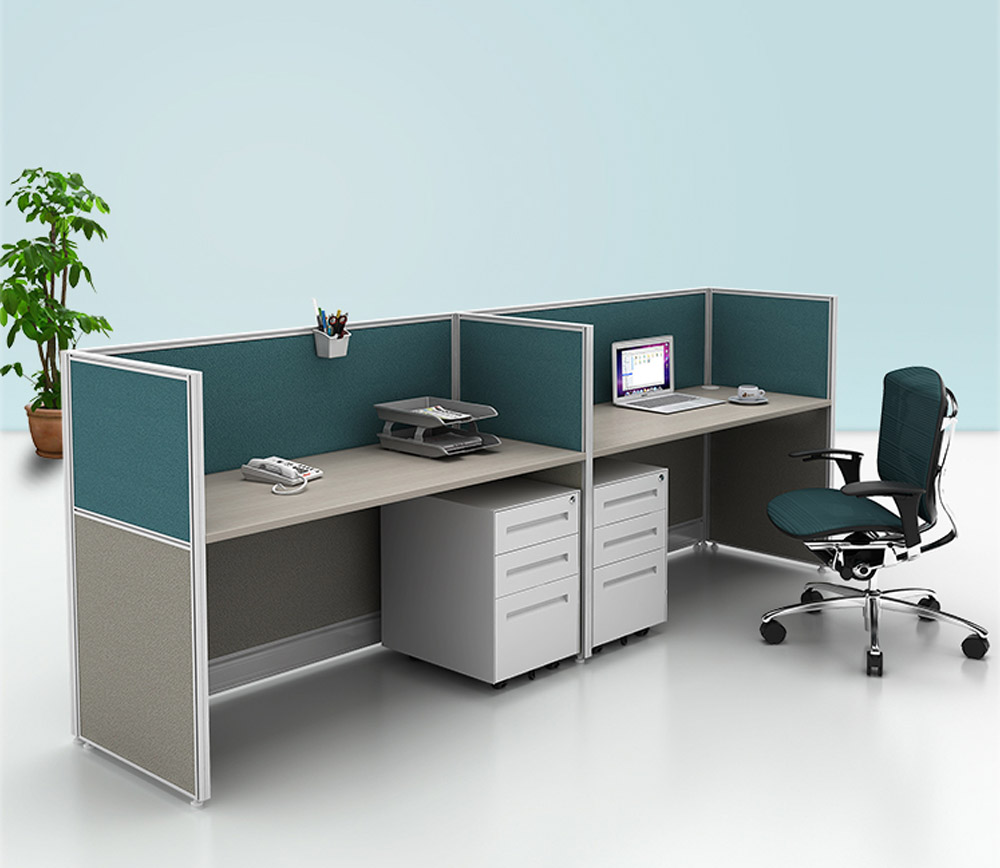 The Benefits Of A 2 Person Partition Workstation
• Streamlined appearance: Sleek and contemporary, double desk office workstations increase the attractiveness and freshness of any open working area. Thanks to their low profile, they offer privacy without restricting views or natural lighting. Impress potential new hires as well as prospective clients with the efficient atmosphere of your working spaces.
• Comfort and freedom: Ergonomic 2-person workstations give employees a high degree of comfort thanks to their intuitive design. Built to make working life uncomplicated, two-person workstations provide storage and hide cables to remove barriers to worker success.
• Collaboration opportunities: When two employees work side-by-side, they increase the likeliness of cross-pollination of ideas. Innovation often begins with discussion, and double workstation desks promote banter and brainstorming between team members.
---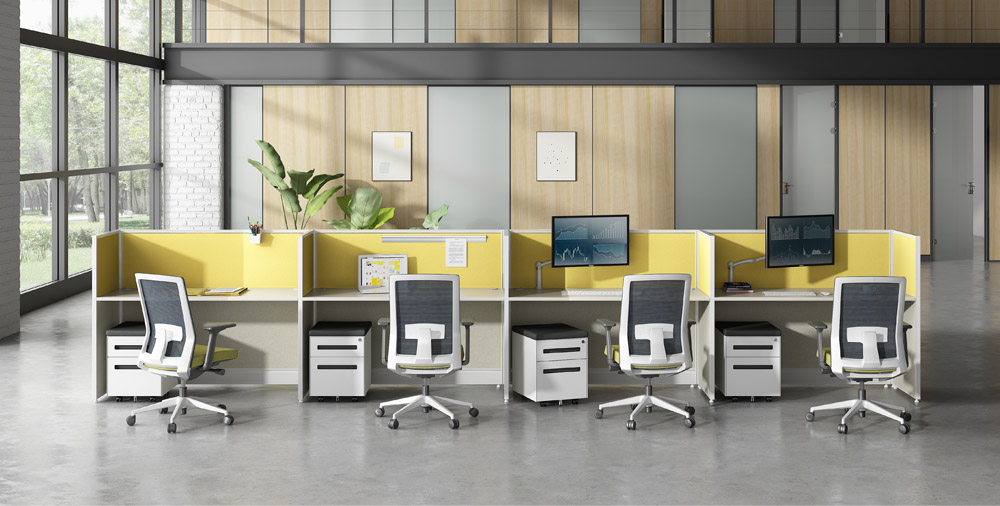 • Partition thickness=32mm, panel-base system, aluminum frame. Unique snap fastener design makes the assembling quick and easy. Colorful end triming options can be adapted to your different need.
• Fabric desk screen provides partial privacy.
• Suitability for all teams: Want to keep your departments, pods, squads and team members in a central location? Buy a series of 2-person desks and pair up your personnel. You may also want to consider 4-person and 6-person workstations to augment your groupings by tasks and titles.
---
Product Specification
Width(mm): 450,500,600,750,800,900,1050,1200,1400,1500,1600, 1800
Height(mm): 1000,1100,1200,1350,1500,1650, 1800
Thickness(mm): 32
---
China double desk office,Factory price Modern office desk furniture 2 person partition workstation could match to different customers' demand no matter uses at home soho, small office, or even do office work in the factory and office building. We, as top FoShan office furniture manufacturer and office desk supplier, provide and afford high end and commercial office tables and chairs in mass quantities to match bulk purchase from oversea buyers. China two desk office,Office workstation products always are trend to convenience, high efficiency, improved team collaboration. In addition, we own professional design team to meet buyers' customized demand like OEM (original equipment manufacture) and ODM (original design manufacture). For more specification of two office desk , do not hesitate to contact with us.