Specific Use: Office Chair
Product Name:Leather Chair Modern Reclining Office Chair
Folded:No
Function:Can be reclining
Material:Leather
Color:Optional
Style:Executive Chair, Lift Chair, Leather Chair, Swivel Chair
Base:350mm Nylon Base
Warranty:3 Years
Description
This series of high-grade leather chairs is full of personalized design inspiration, and achieve a perfect balance between the high-quality leather and luxury modeling. It uses the ergonomic curve and elastic soft pad to make sitting more comfortable. Cushions bring more calm and nature feelings. The five-star foot featuring adjustable height and lockable chassis and a fixed metal foot are available, bringing magnifience and grace to supervisor seat, conference room and other space.
---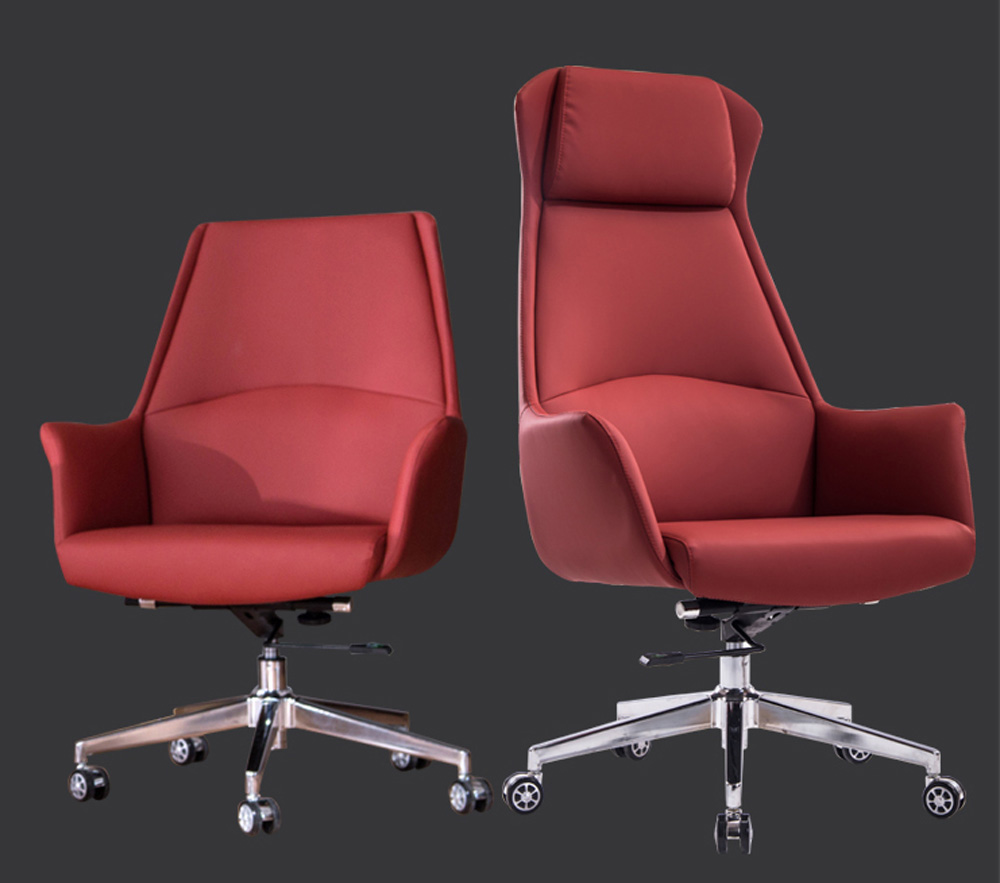 Features 
• Half-surrounded cushion and heart-shaped backrest is the most special design of leather office chair of this series.

• Appropriate size combines with soft sponge cushion better your feeling of sit.

• You can free yourself in the chair with leaning chassis and forth gear locking function.

• You can also feel cozy in the heart-shaped backrest and headrest.
---
Product Specification
66*71*98-105 (cm)
---
visitor chair with real leather is so luxury design and fashion for office room and director room. The most of our buyers across the board have already inquired and ordered this type of large executive desks with modern reclining visitor chair in bulk, and good comments feeding back from customers. Leather Chair Modern Reclining Office Chair normally made by metal frame (High carbon steel, aluminum) with Ergonomic Mesh back and high elasticity foam cushion. As Leather Chair Modern Reclining Office Chair, we provide quality officer furniture. If you buy any visitor chair, please contact us for good quotation in bulk if any demand of purchase about office furniture when you browse our elegant products through the website.