Product Name:Height Adjustable Desk
Application:Office Room
Material:Metal Frame + Melamine Table Top
Color:White, Black, Grey
Max speed:8 mm/s
Style:Modern Office Standing Desk
Feature:Combinations
Certificate:ISO9001/ISO14001
Warranty:3 Years
Support workplace health
The health of any organization is dependent on the health of its employees. A healthy work-place safeguards the company's most significant investment—its people—ensuring maximum efficiency and innovation.
Our electric motor height adjustable desk is designed to support the health of workers and  increase productivity.
---
Why height adjustable desk?
A global challenge
People sit 50%-70% of the time in the day.This static office method is likely to cause back and neck pain and repeated stress loss,which will bring long-term challenges to health.
Activities not only help improve employee health, but also increase productivity and engagement.
---
Electric Motor Height adjustable Desk features 
·Every aspect of Electric Motor height electric standing table has been designed to promote user movement and health.
·Change heights without losing focus. Intelligent controller users to effortlessly move the desk up or down without taking their eyes off their work.
---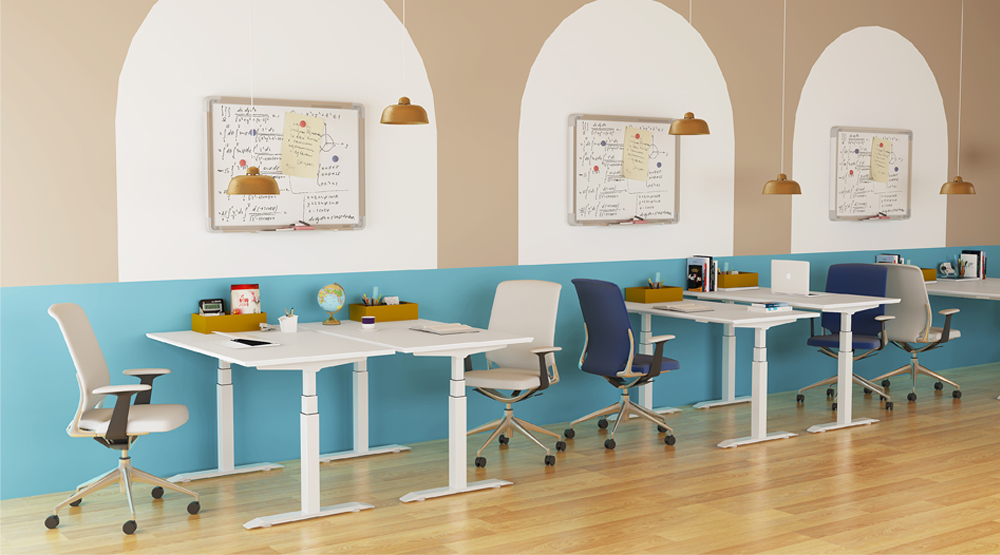 Flexible width and height. It can be suitable for everybody.
·For adult, relieve sedentary pressure. Easier to support family.
·For Child, adjust wrong seat posture and avoid humpback.
---
Product Specification
Dimension(mm): W(1150~1800)*D(600~700)*H(640~1290)
---