Description
All the 3-person workstations available through Xinda Clover's Office Furniture have been built to create a contemporary feel. They fit in well with almost any streamlined office space layout, and their colors and materials can often be interchanged for further personalization.
---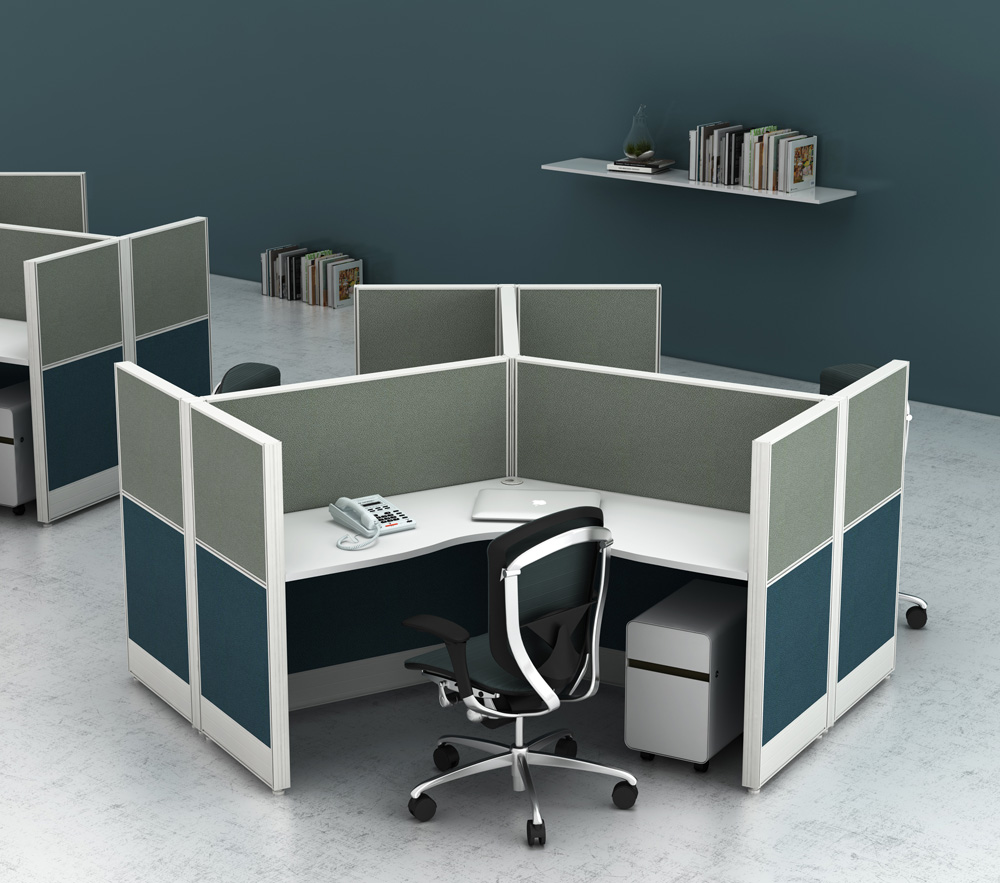 The Advantages Of A 3-person 120 Degree Office Work Station
• Diversity of configurations: Manufacturers of high-quality 3-person workstation desks recognize the need for customization among different corporations. For that reason, 3-person desks come in a variety of set-ups. This allows you to effectively add 3-person office desks that meet your company's specific personnel, department and real estate needs.
• Ergonomic styling: The intuitive design aspects of a 3-person workstation desk should not be underestimated. Employees working at this popular type of office furniture have all they need at their fingertips
• Exchange of ideas: A 3-person workstation desk makes discussion between colleagues effortless and natural. If collaboration among team members is integral to your organization, consider the intrinsic value of having coworkers sit side-by-side in a 3-person desk layout.
---
Product Specification
Width(mm): 450,500,600,750,800,900,1050,1200,1400,1500,1600, 1800
Height(mm): 1000,1100,1200,1350,1500,1650, 1800
Thickness(mm): 60
---
Quality 3 ways partitions connection 120 degree office workstation furniture we manufactured could match to different customers' demand no matter uses at home soho, small office, or even do office work in the factory and office building. We, as China furniture manufacturer and office desk supplier, provide and afford high end and commercial office tables and chairs in mass quantities to match bulk purchase from oversea buyers. Office workstation products always are trend to convenience, high efficiency, improved team collaboration. In addition, we own professional design team to meet buyers' customized demand like OEM (original equipment manufacture) and ODM (original design manufacture). For more specification of office desk workstation, do not hesitate to leave the message and contact with sales manager.