Description
The VL-MG-BS Large Manager Desk design is a 13 colors optional modesty panel, and side cabinet. It is the ultimate answer to versatility as it comes complete with a large desktop area plus a side storage. Simple installation and sturdy construction make you love it.
---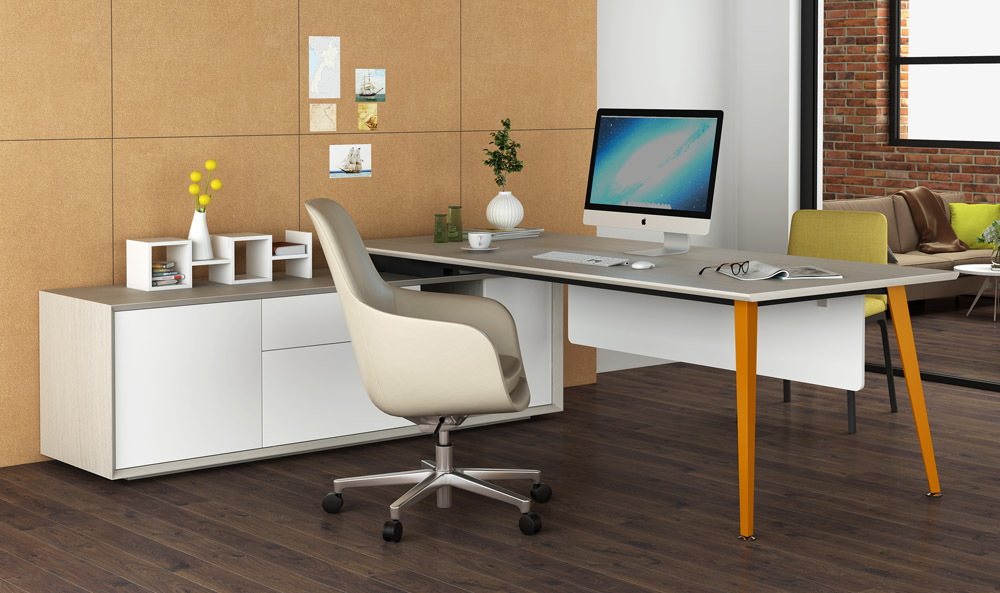 Features 
• You can enjoy the extra space and storage in the Ford desk in either a left or right hand return.
• The side cabinet can hold a lot of documents. Perfect for keeping your work environment looking sophisticated and organized.
• The VL-MG-BS Large Manager Desk collection comes in a variety of pieces and finishes to match every office, including 13 popular colors wood modesty panel, 2 style top edges and four differnt kind desk legs. Complete your office with the matching side cabinet options as well as additional reception and office furniture.
---
Product Specification
1. W2000*D900*H750mm+W2000*D550*H625mm
2. W2000*D1000*H750mm+W2000*D550*H625mm
3. W2200*D900*H750mm+W2000*D550*H625mm
4. W2200*D1000*H750mm+W2000*D550*H625mm
5. W2400*D1000*H750mm+W2000*D550*H625mm
---
High end metal-frame large manager office desk is so luxury design and fashion for office room. The most of our buyers across the board have already inquired and ordered this type of large executive desks in bulk, and good comments feeding back from customers. High End Metal Frame Large Manager Desk normally made by metal frame (High carbon steel, aluminum). As High end metal-frame executive office desk supplier, we provide quality China office desk. If you buy executive chair or adjustable office chair or even reclining office chairs, please contact us for good quotation in bulk if any demand of purchase about office furniture when you browse our elegant products through the website.