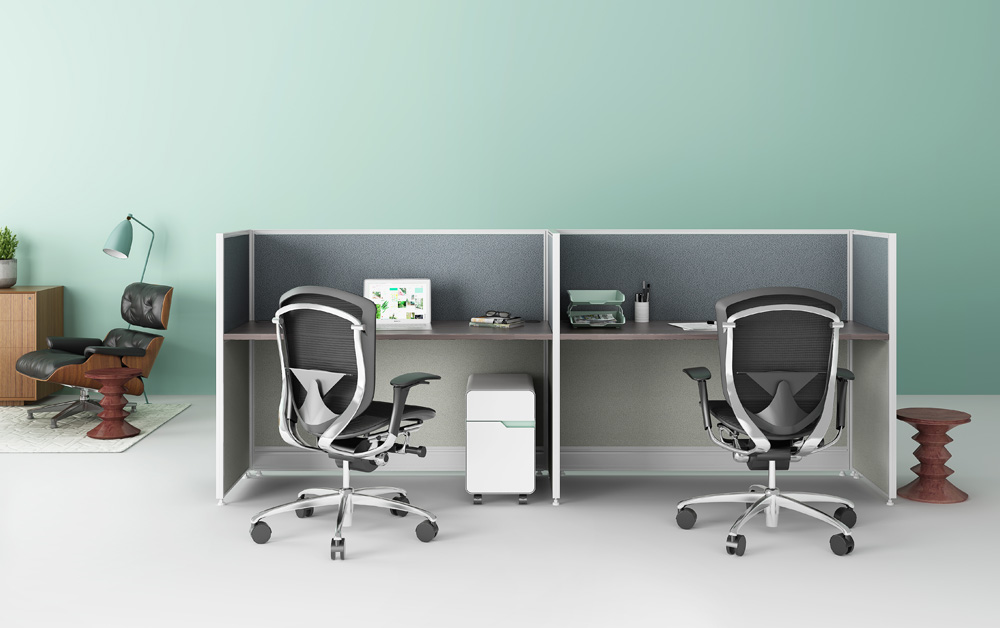 Description  
There's a good reason cubicles are an icon in office design. They provide employees with their own personal space and can transform your work environment's productivity and collaboration. The 2 person partition workstation is one of the most popular for small offices that are tight on space.
---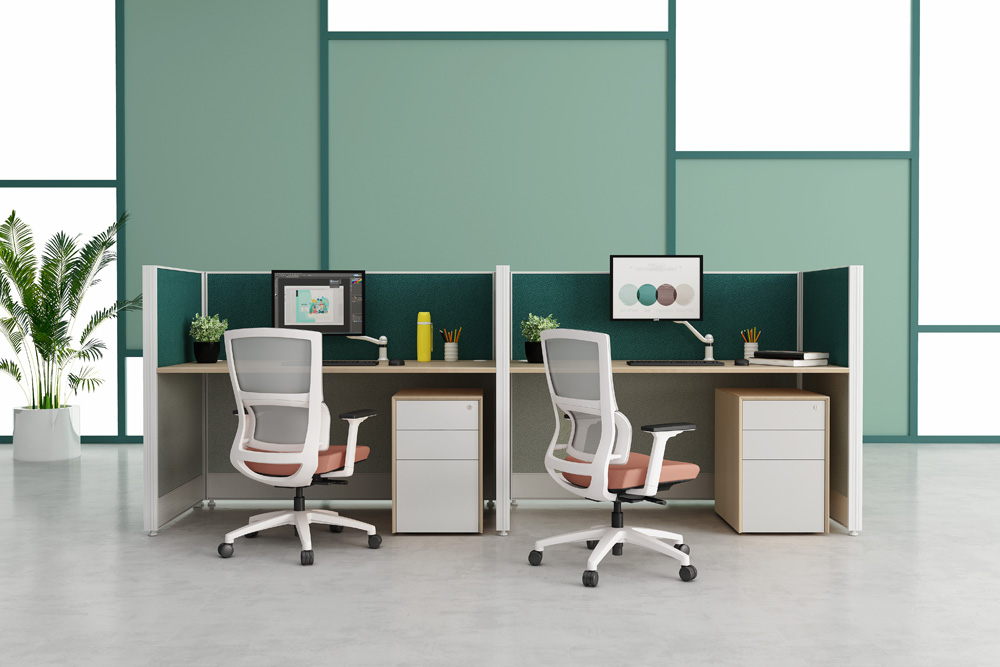 The Advantages of 2 Person Partition Workstations
• Sometimes less is more, which is why the 2 person partition workstations is one of our most popular cubicle sizes. At Xinda Clover's Office Furniture, we understand that your open office plan may be limited on space. Our 2 person partition workstations options are small enough that you can efficiently fit a large number of workstations, yet large enough to give your workers enough space to call their own.
• Your workers can personalize their area. Having a space of their own can increase their overall productivity.
• Workers will be in close contact with others and able to work together on group projects. Cubicle walls create some separation for moments when concentration and quiet are needed.
---
Product Specification
Width(mm): 450,500,600,750,800,900,1050,1200,1400,1500,1600, 1800
Height(mm): 1000,1100,1200,1350,1500,1650, 1800
Thickness(mm): 60
---
Modern office workstations with 2 person we manufactured could match to different customers' demand no matter uses at home soho, small office, or even do office work in the factory and office building. We, as top FoShan office furniture manufacturer and office desk workstation supplier, provide and afford high end commercial office tables and chairs in mass quantities to match bulk purchase from oversea buyers. Office workstation products always are trend to convenience, high efficiency, improved team collaboration. In addition, we own professional design team to meet buyers' customized demand like OEM (original equipment manufacture) and ODM (original design manufacture). For more specification of office furniture, Please leave the message and contact with our senior sales specialist.