Design concept
• How the solution supports individuals and groups can be flexibly adapted and developed according to the needs of the organization, people and culture.
• Join with different partition thickness to give more flexibility in design and more control in financial budget.
---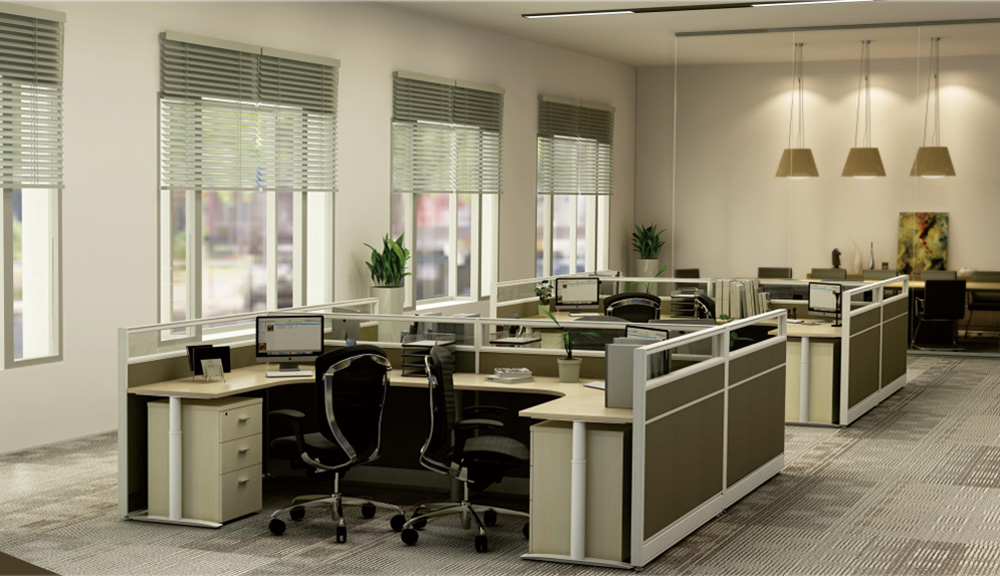 Flexible Solutions
C-series Office Cubicle expands the possibilities for varied, easy-to-change work settings that feel more open and inviting.
---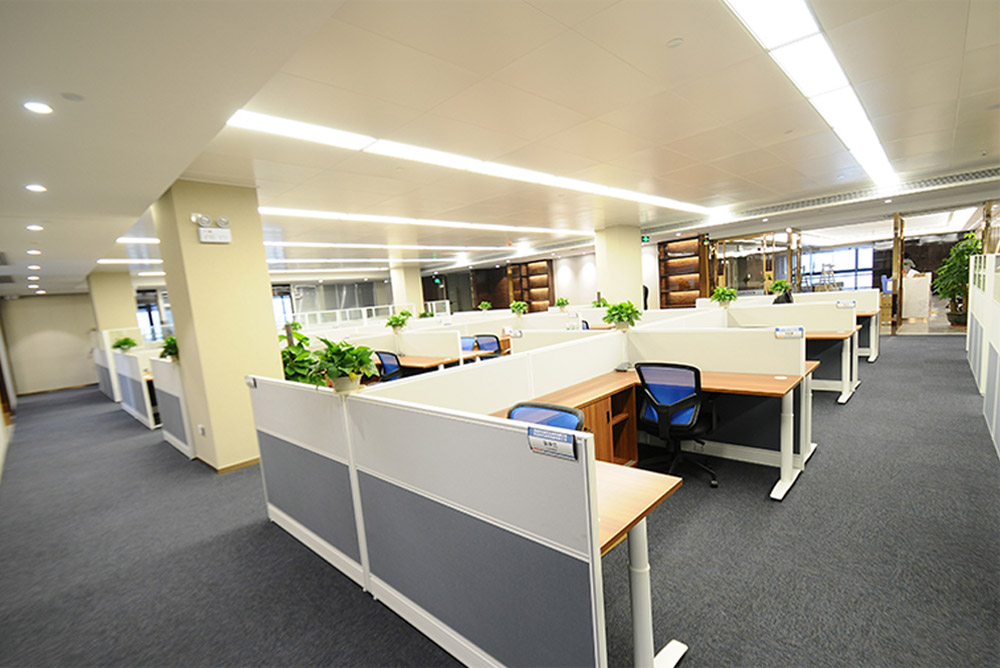 Feature
• Clean Lines
     With its low profile, C-series Office Cubicle lends a light, clean aesthetic. It is available in a variety of space to blend in or stand out.
• Comprehensive Cable Management makes all without taking up much space and more beautiful. this design gives people cord-free surfaces for work and easy access to outlets and ports.
---
Product Specification
Width(mm): 450,500,600,750,800,900,1050,1200,1400,1500,1600, 1800
Height(mm): 1050,1100,1200,1350,1500,1650, 1800
Thickness(mm): 32
---
China office furniture factory and supplier provide and supply office workstation furniture 8 seaters in bulk because of its popular trend of uses around the world. As leading office desk manufacturer in FoShan, we ensure the products quality with CE certificate and satisfy different requirement of customers' design of office furniture due to we possess advanced equipment and senior technician and designers. In meantime, the most of office desks we made would use quality materials such as medium density fibreboard, high density fibreboard, various plywood, particle board, melamine board, etc. Please do not hesitate to contact our sales representatives for competitive price.