1.T8-WS4 bench design allows communication when necessary and also provides individual space. It is mixing individual and group work, and the combined space allow team members have balanced privacy.
Main spine is in thick 60mm partition. It gives a strong outlook and allow large wires capacity.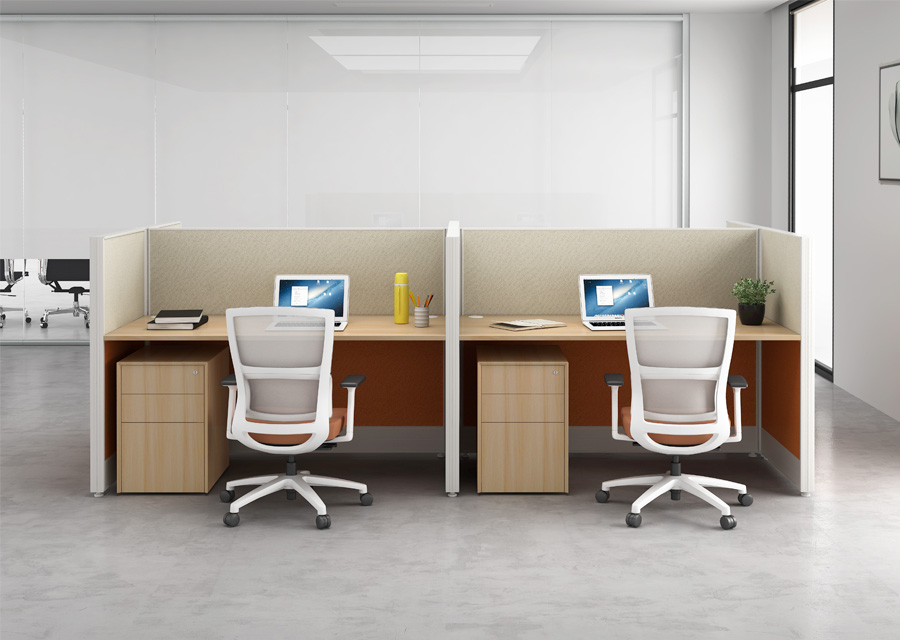 2.With more customized design and combinations, it is offering better user experience and better workspace solutions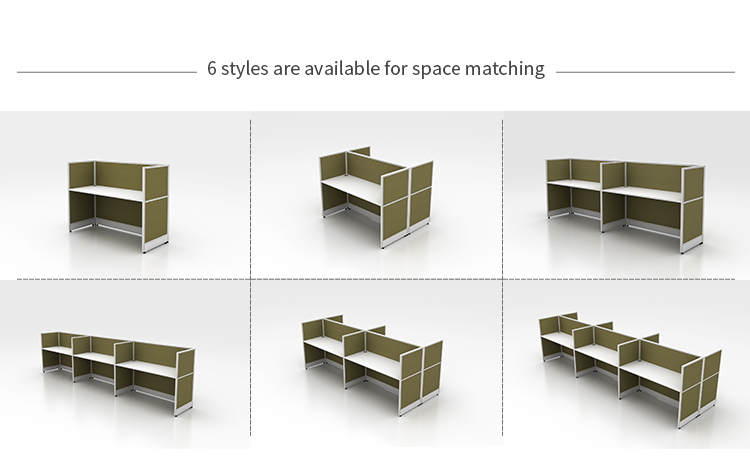 3.Raw Material: Aluminum frame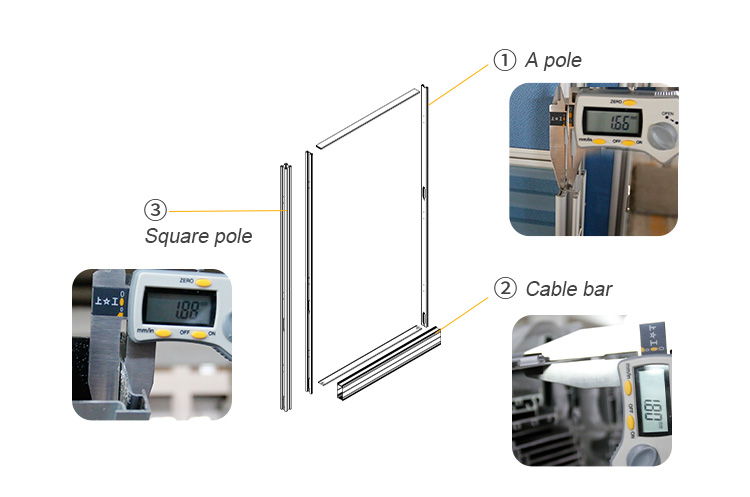 4.Multiple Configuration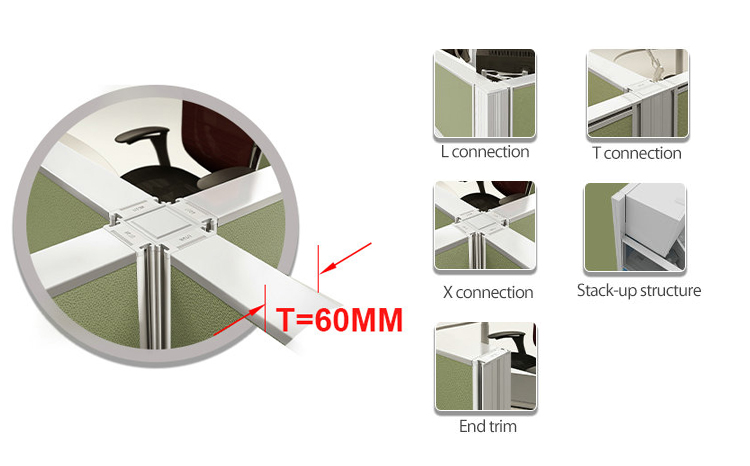 5.Many different material options of panels, which is offering better user experience.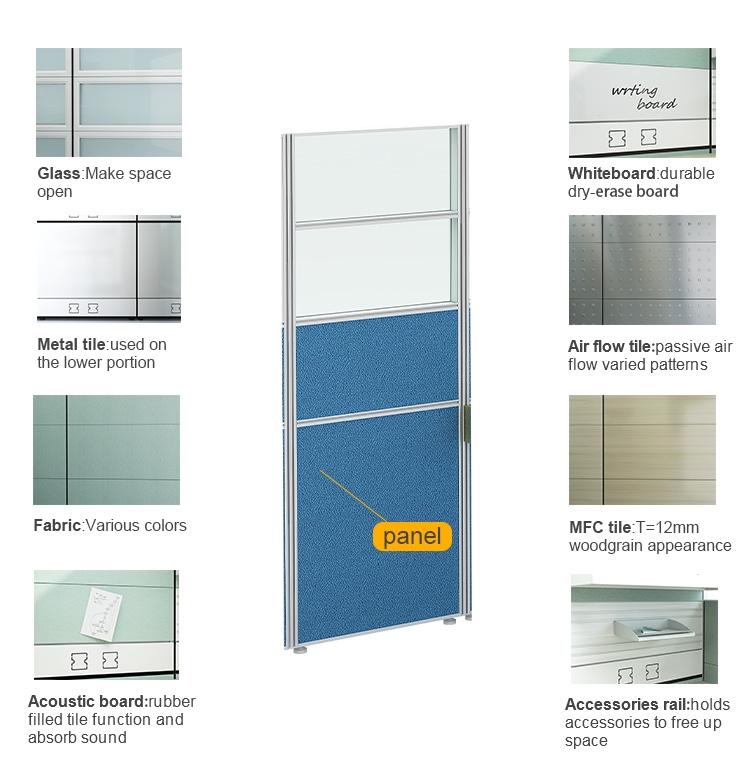 6.Easy installation, let you experience more easily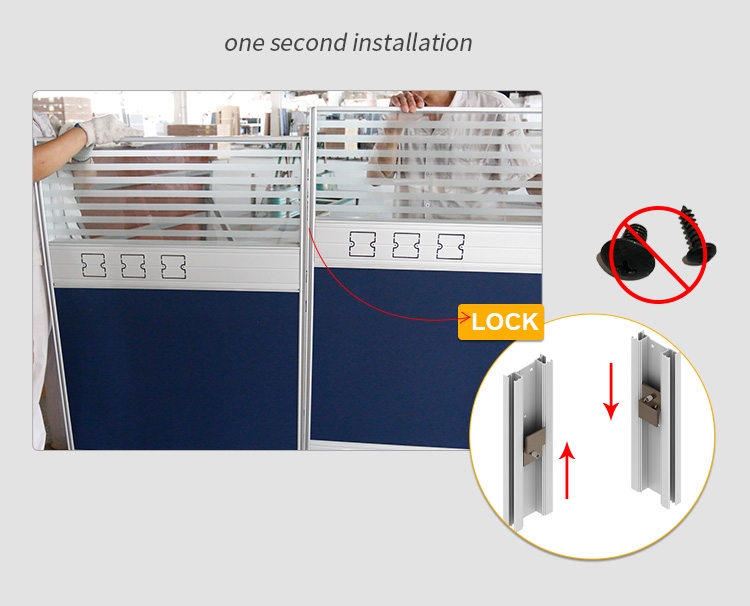 7.Comprehensive Cable Management makes all without taking up much space and more beautiful. this design gives people cord-free surfaces for work and easy access to outlets and ports.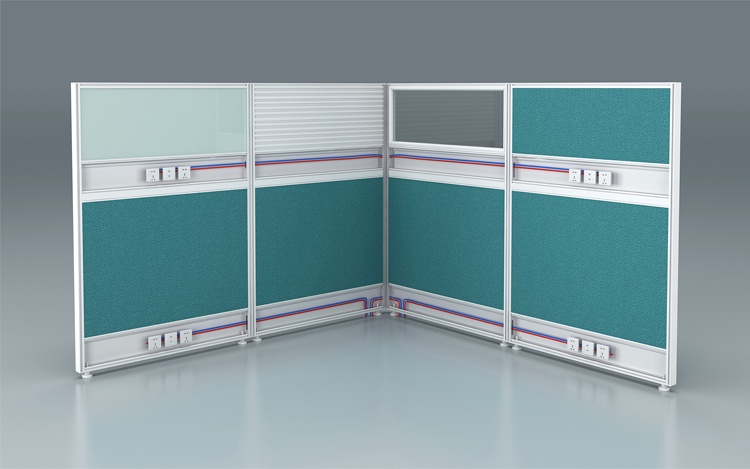 8.Packing & Shipping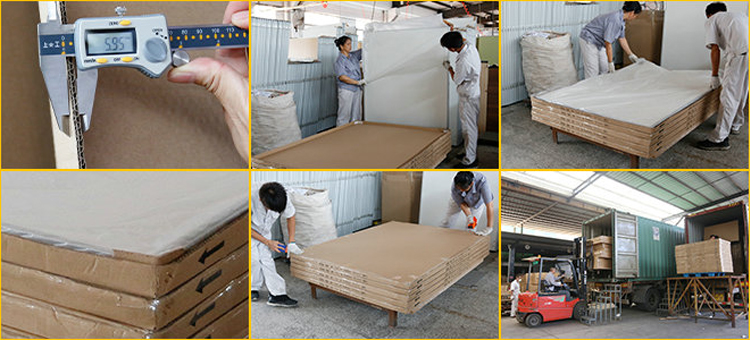 Products Specification

Width(mm): 450,500,600,750,800,900,1000,1100,1200,1350,1400,1500,1600
Height(mm): 450,500,600,750,800,900,1000,1100,1200,1350,1400,1500,1600
Thickness(mm): 60
---
Modern office partition with 4 seaters is really hot sale product from our office furniture factory. We, as a top office desk workstation factory and supplier, always make quality office furniture such as office cubicles, office tables and office chairs, etc. As a senior office furniture manufacturer, in meantime, we could provide OEM and ODM production due to there are many professional designers, technicians and mechanics with many advanced equipment. At the same time, quality office partition wall we manufactured, have already exported to oversea market with mass quantities as increasing trend per year. If you consider to buy partition wall, please do not hesitate to contact our professional sales representatives for competitive price in bulk sourcing.