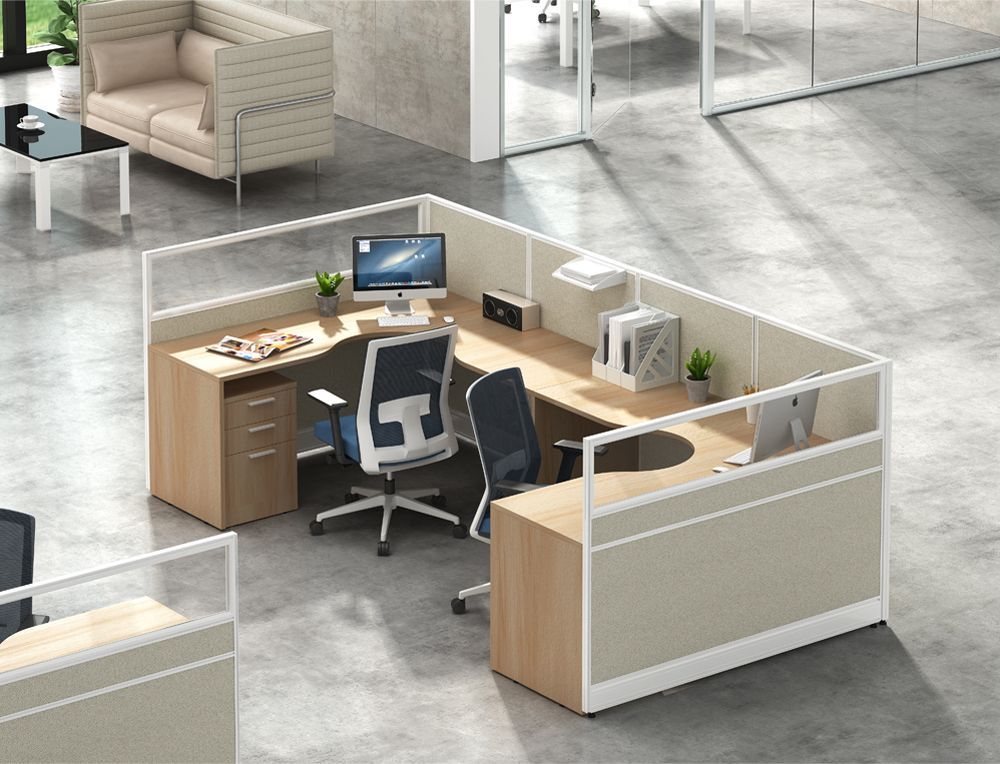 T3 Workstation
With T3-series cooperative workstation solutions, it's easy to achieve a consistent aesthetic across the floor plan, from open spaces to private offices. That means, create simple desking solutions throughout the office that coordinate and easily reconfigure and rearrange.
---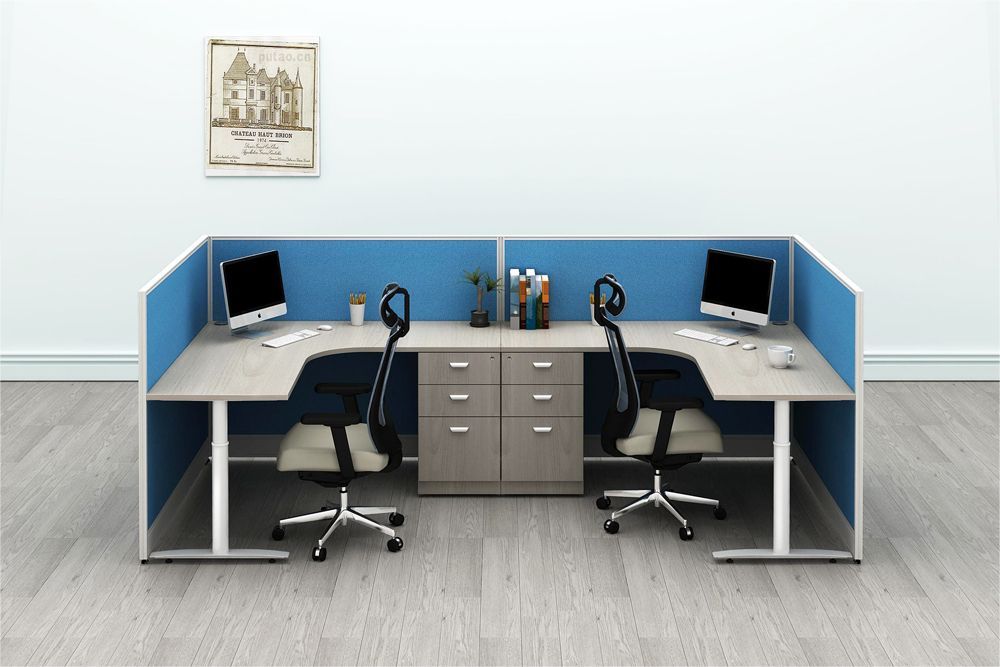 T3-L-WS2 Workstation desk features 
Partition thickness=32mm,panel-base system,aluminum frame. Unique snap fastener design makes the assembling quick and easy. Colorful end triming optiond can be adapted to your different need. 
---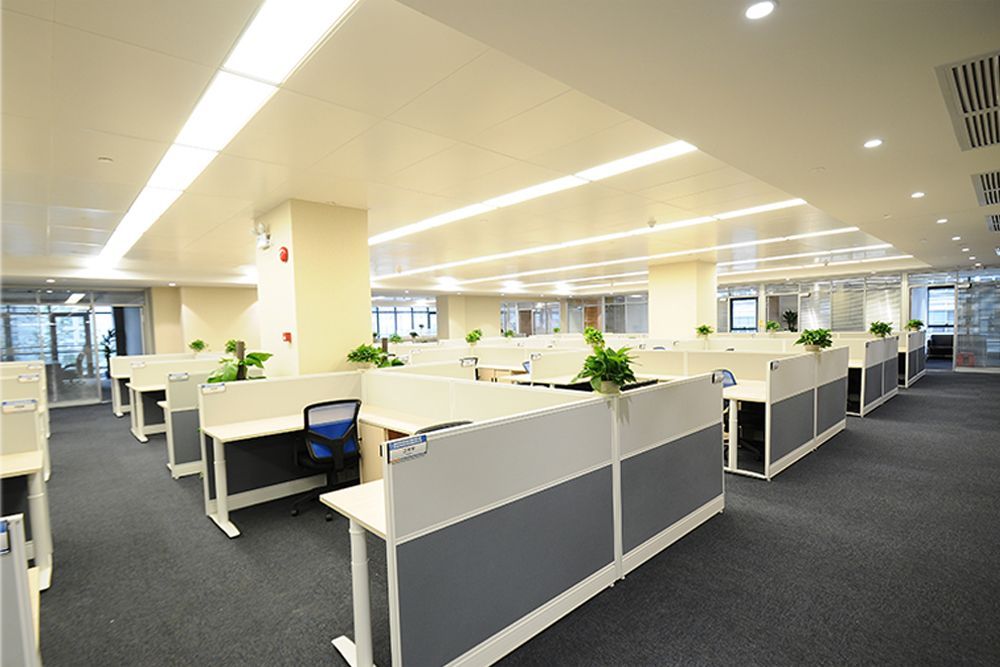 T3 Flexibility
T3 L-shaped Office Workstation Desk offers a collection of supporting elements that connect and integrate at a lower elevation to complement an open floorplan. This allows for access to daylight, encourages collaboration and offers an updated feel.With more customized design and combinations, it is offering better user experience and better workspace solutions.
---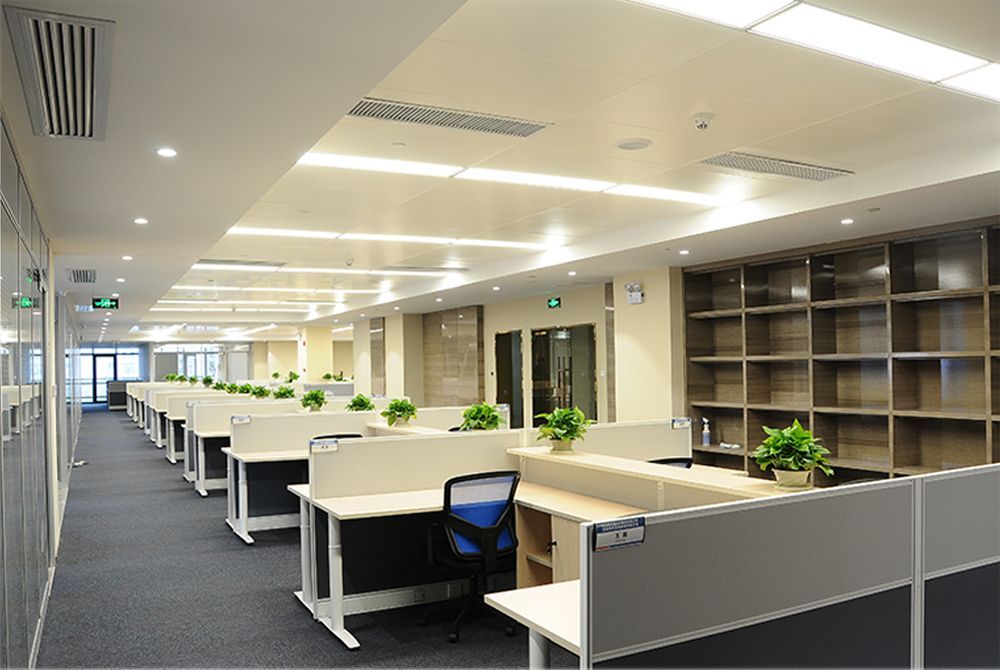 Quality of Design
Clean lines and a unified aesthetic were key when we designed T3 L-shaped workstation desk for sale, so we chose materials that maintain the highest Xinda Clover standards. With an eye to detail, every part and piece comes together smoothly, making this a visually appealing, functional addition to the workplace. 
---
Products Specification
Width(mm): 450,500,600,750,800,900,1050,1200,1400,1500,1600, 1800
Height(mm): 1050,1100,1200,1350,1500,1650, 1800
Thickness(mm): 32
---
Modern office workstation desk with 2 person is really hot sale product from our furniture company. We, a top China office furniture and office desk workstation factory, always produce quality office workstation and office desks. At the same time modern office workstation with 2 person we manufactured, have already exported to oversea market with mass quantities as increasing trend per year. Certainly, as a senior furniture factory, we could afford to OEM and ODM producing because sufficient professional designers and technicians with many advanced equipment. Please do not hesitate to contact our professional sales representatives for competitive price in bulk sourcing.